Fire-resistant and sound-insulated doors
Reaton produces a broad selection of special-use doors — wooden fire-resistant, sound-insulated doors in various structural and visual variants, with a wide range of dimensions available. We also make wooden doors in metal frames. Fire resistance class EI-30/EI-45 with sound insulation of up to 44 dB.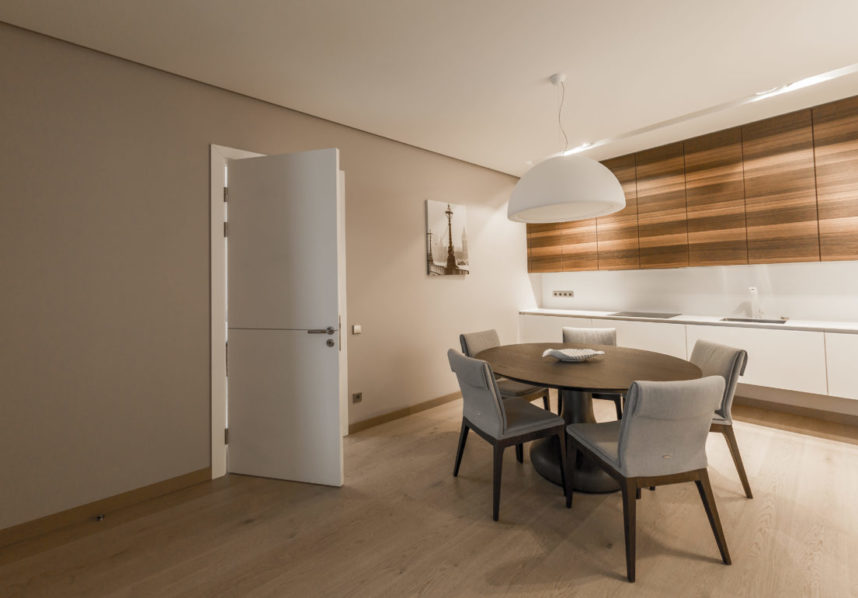 Fire-resistant doors
Fire-resistant doors are intended for indoor premises that have stricter fire safety requirements. Our fire-resistant doors consist of wood and wood-containing materials, they are certified and tested in accredited EU fire resistance testing laboratories. The entire door set, including the frame, the leaf and the furniture undergoes testing. The maximum dimensions of our fire-resistant doors are: width up to 1210 mm; height up to 2480 mm.
Sound-insulated doors
Sound-insulated doors are interior doors with an increased level of sound absorption. The functionality of the doors is enabled by their special structure, production technologies and the latest materials. The level of sound insulation (up to 44 dB) is confirmed by special tests conducted in certified laboratories. The sound-insulated doors are intended for use in hospitals, schools, hotels, meeting rooms, cinemas, sound recording studios and elsewhere.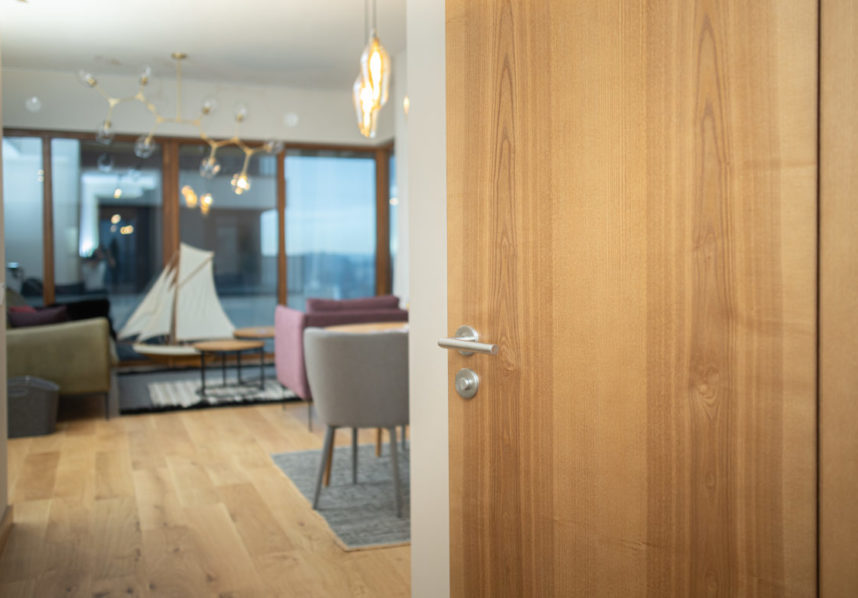 Fire-resistant door catalog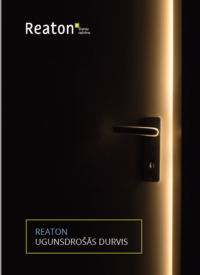 Models