Doors in a hidden aluminium frame
Minimalism, 'less is more', longevity: these words perfectly describe the design of these doors.  The hidden-frame design makes it possible to install doors without jambs, or a visible door frame, equipping the doors with hidden hinges and magnetic locks.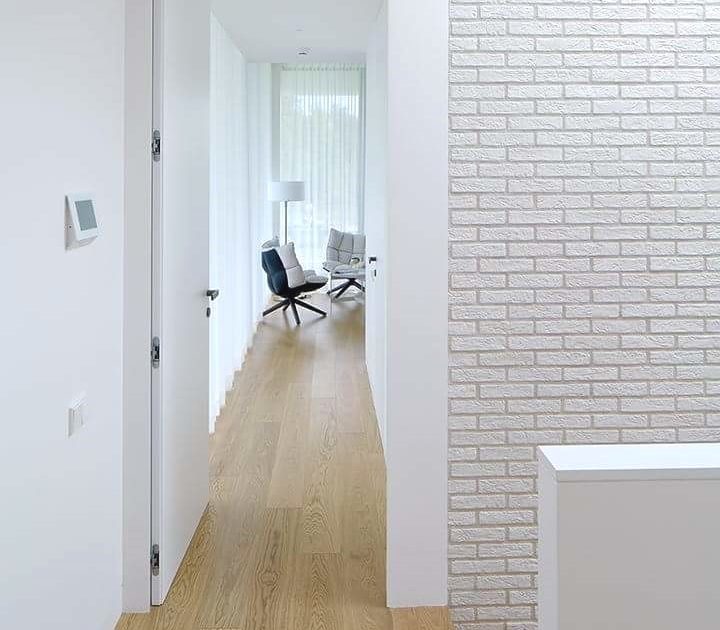 Minimalistic, laconic design
We offer doors in standard and non-standard sizes, with different opening directions, retaining the door leaf on the same plane as the wall and the solution of the door itself (with the leaf spanning from the floor to the ceiling).
Door solution without jambs
The hidden installation of door frames in a wall involves screws or mounting anchors. These doors can be without a lintel, and the leaves can span from the floor to the ceiling. The hinge caps in the frame protect the hinge recesses from dirt during the plastering, until the door leaves are installed. Doors in a hidden aluminium frame are well-suited for buildings where jambs and lintels are not desirable, and the doors must be made to blend in with the wall, e.g. in offices, flats, private residences.